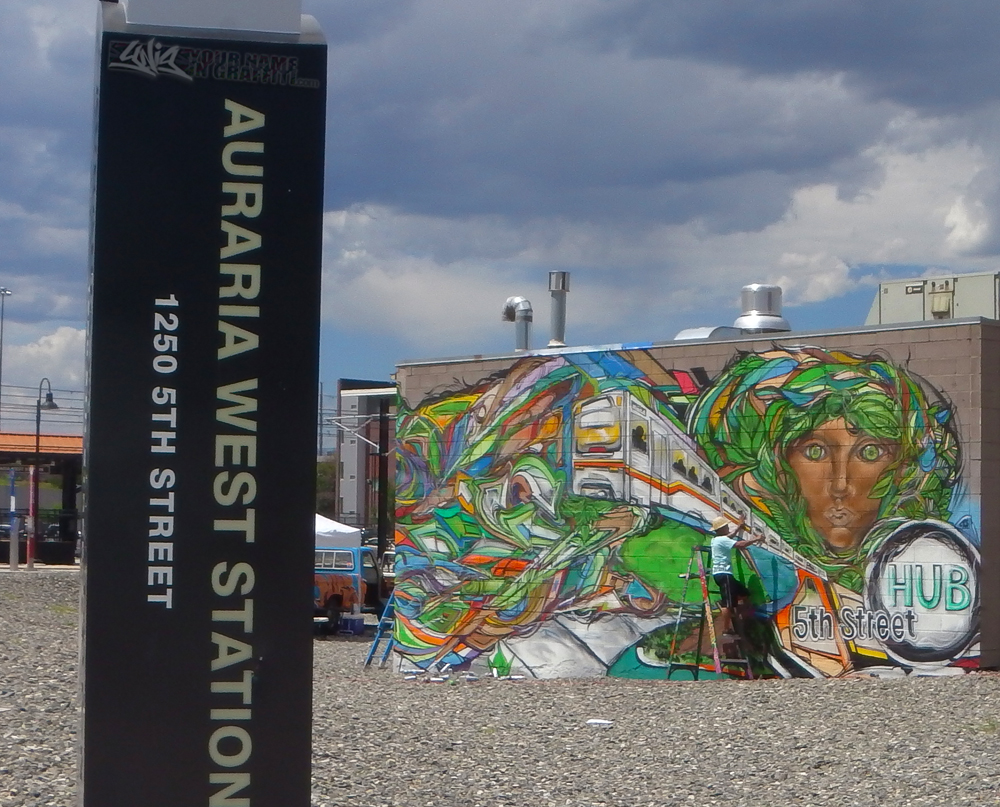 The YNIG Team Paints Auraria Campus
During the week of August 11, 2014, YNIG team members LeMoN, PASE and REVNO painted 5th Street Hub building located at 1224 Fifth Street, Auraria Campus in Denver, Colorado.  We had an opportunity to work with a unique painting surface and building layout while creating a design that worked with the 5th Street Hub's purpose of sustainability.  In February 2014, Your Name in Graffiti was contacted by the Auraria Higher Education Center (AHEC) with the idea of creating a mural on the 5th Street Hub, a building next to the light rail with a student walking path next to it… and we need to come up with a draft in a week to submit for the City of Denver's Urban Arts Fund. PASE, taking his first artist lead on a project stepped up in collaboration with LeMoN and REVNO and made the deadline with a killer design.  We settled on a design that extended over all south facing portions of walls allowing for the viewer to experience the mural in a variety of settings, whether walking, biking/skateboarding, light rail and driving west on Colfax.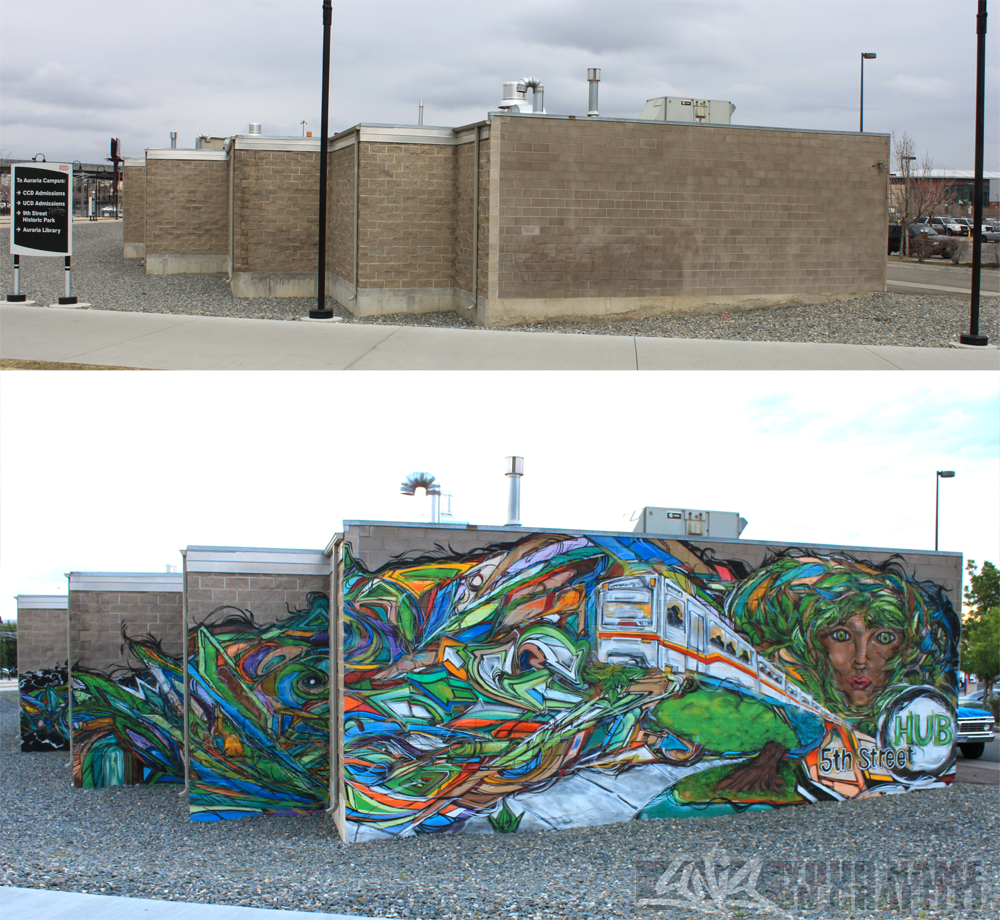 Before and After. The Mural was completed on August 19th, 2014.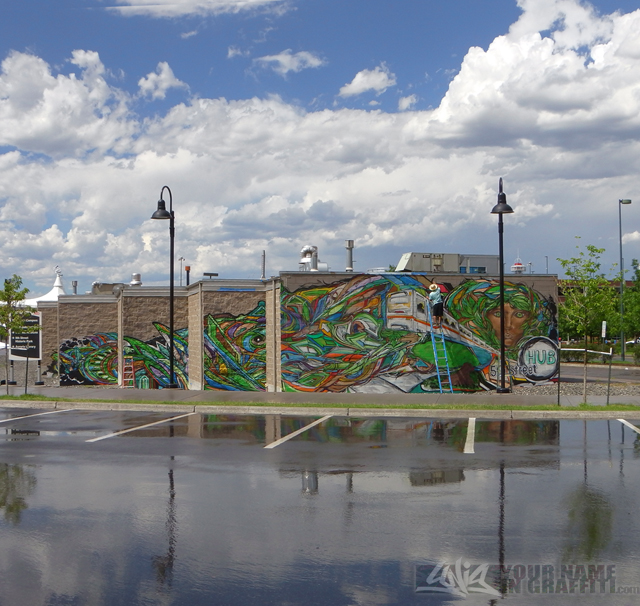 Of course being in Colorado, we painted in 90+ degree weather to be cooled off by a pouring storm a few hours later.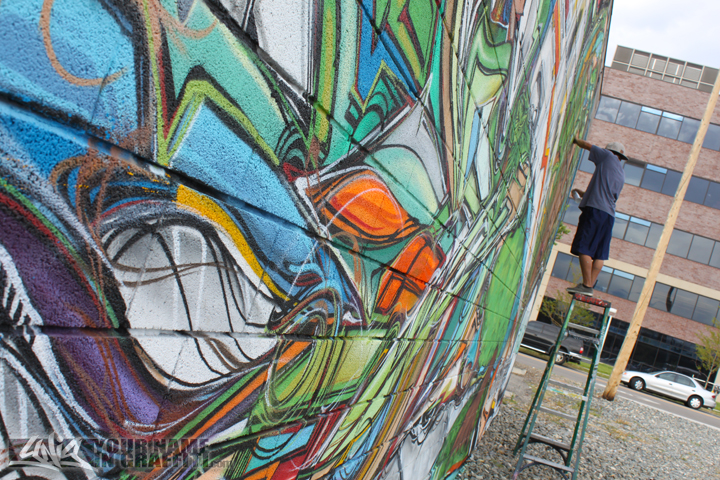 Almost finished!
We are grateful for the opportunity to bring our art to the Auraria campus and hope that our addition adds a little color and brightness to peoples school days and light rail trips. Thanks to:

If you have seen it in person, tell us what you think in the comments below.